For the spectacular summer lightshow at ParcAsterix, the popular Paris theme park, technical providers, SBB, a subsidiary of S Group, selected the new AQUA IP65 range from PR Lighting, deploying 14 AQUA 480 BWS heads to animate the show, taking full advantage of the fixture's combined Beam, Wash and Spot modes.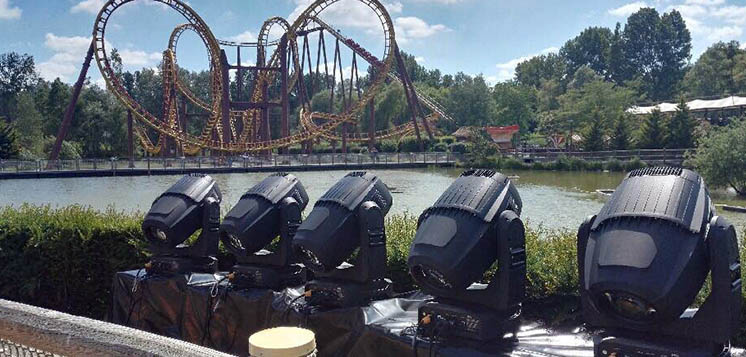 These were used by lighting designer / programmer Stéphane 'Winnie' Saint-Criq, assisted by Boris Jacob,under the direction of Jean Eric Ougier.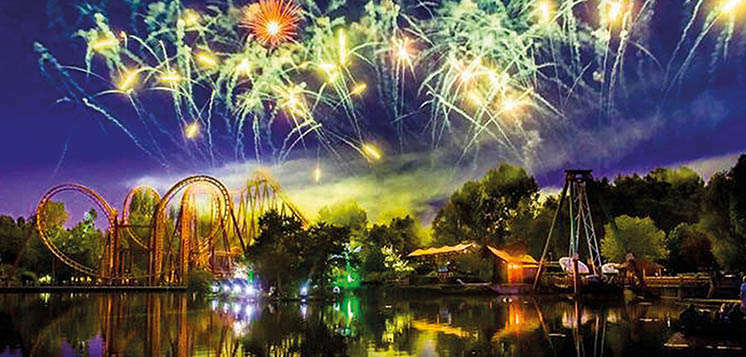 Chambéry based SBB had designed a 'Druid' theme this year — each druid 'dressed' to the different meteorological conditions. "We created different atmospheres using variety of colors, textures and gobos, for each druid," explained Cyril Prat, technical director of lighting supply company Freevox.
And this held audiences gathered round Lake Chailly in the middle of ParcAsterix completely transfixed.
M. Prat added that SBB had been seeking an advanced solution to a technical problem — namely to have high brightness and speed of execution in a moving head without constantly needing to take the rain covers on and off. "SBB was looking for a reliable fixture that would run without incident for the duration of the shows and adapt to the extreme outdoor situations. This meant high temperatures in the day, ranging from cool to very humid at night — bearing in mind that the show was also accompanied by pyrotechnics, fountain effects and two walls of water!"
But he added that SBB only adopted the PR Lighting luminaires after consultation with several other manufacturers. "The AQUA 480 BWS simply came out on top of the others," they confirmed.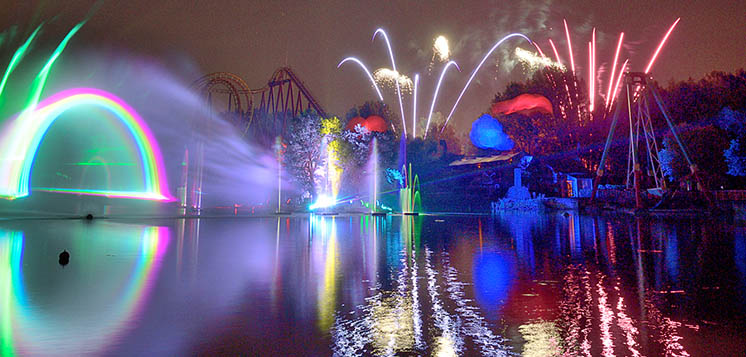 The fixture itself was designed to provide three features in one. It has adopted PR patented technology, combining advanced 480W lamp with superb optics.
Under the management of Yannick Abadie and Sylvain Roos, SBB designed two different shows for visitors — an 18-minute presentation every Saturday and a 10-minute daily show. "We left the PR Lighting fixtures on permanently but still managed to avoid any technical problems. The AQUA held up extremely well and we experienced no faults whatsoever."
Commenting on the AQUA 480 BWS, Stéphane Saint-Criq said, "I really liked these devices for several reasons. The AQUA is powerful when you consider its compact size, and despite its weight the movement is extremely fast. In fact I was very surprised at how responsive it was, and as for the colors, they are extremely beautiful demonstrating the marvel of a three-color mix.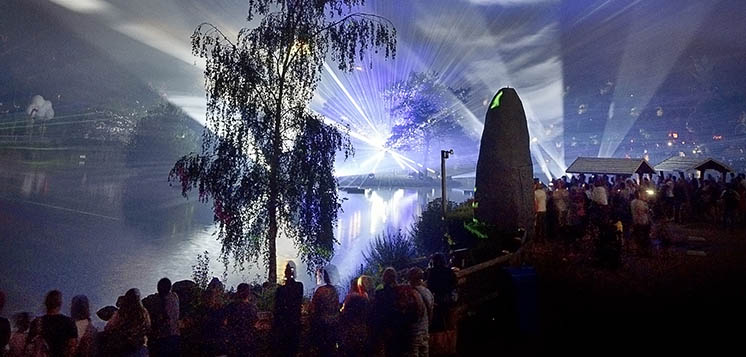 "One can also have a lot of fun with the volumetric gobos, making it possible to dress an environment with the different textures. Finally, I was impressed by the zoom.
"The AQUA opens up a lot of possibilities, and is able to deliver a beautiful beam to rival a spike."
Cyril Prat confirms that he received much positive feedback about the AQUA 480 BWS, both during and after the spectacular finished. "The AQUA took on the challenge and won hands down — not only from the artistic aspect of the variation of light beams, but also the technical aspect.
"Overall, this proved to be a very reliable product, operating in the worst conditions outside," he concluded.