With the use of a number of state of the art lighting fixtures from PR Lighting and their Texas-based distributor, MEGA-Lite, First Born Productions designed a successful concert touring rig for popular Puerto Rican, Latin trap and reggaeton artist, Bad Bunny. Having earned several top hits on different charts and previously been nominated for the Latin Grammy Awards Bad Bunny, and his fans anticipated a great show.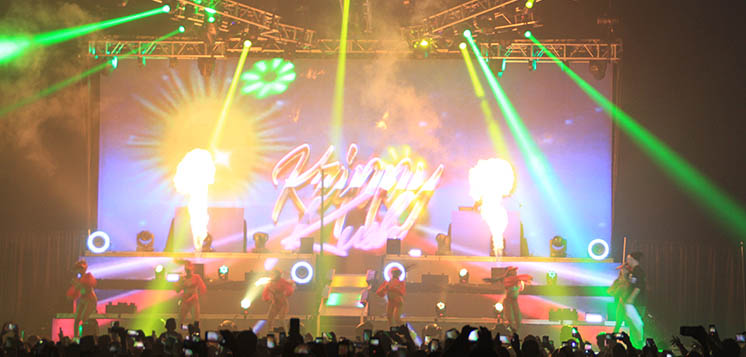 And lighting designer, Krizia Velez, certainly didn't disappoint. She has been working with Bad Bunny for the past year and visited more than 100 cities, during which time she has worked with many lighting fixtures and well-known suppliers all around the world.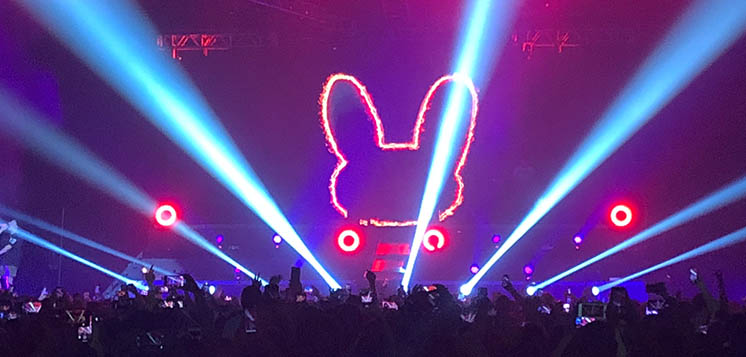 Numerous PR Lighting units were featured among the product mix, including the XR 300 Beam, XLED 1037, XLED 3019 and XLED 336 were specified by Krizia, enabling her to design a variety of different looks for each set.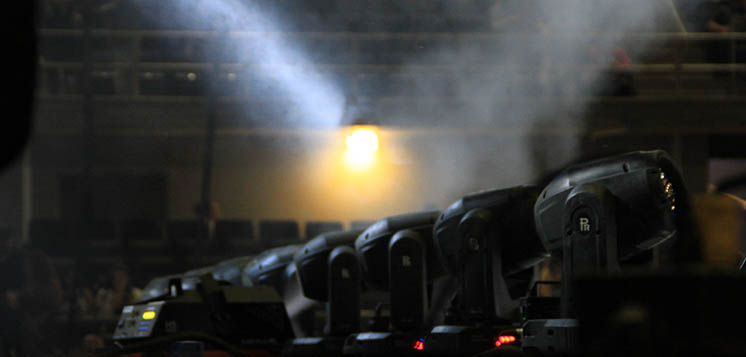 The XR 300 Beams were used at the front of the stage as well as rigged above it. Equipped with 300W platinum 15R lamp and convex lens, this unit produces super-concentrated parallel beams. They were used to create long throw beams that not only illuminated the stage, but highlighted even the furthest section of the crowd.
The XLED 1037 units were rigged above the stage and used to create colourful effects onto the stage and crowd. This moving head has 37 x 10W RGBW 4-in-1 LEDs with a 13º-52º zoom that enabled the fixture to be used to highlight Bad Bunny and his dancers at all times. Its linear colour mixing and dimming combined with the effects of the XLED 3019, assisted in creating smooth and stunning colour combinations.
The XLED 3019 consists of 19 x 20W RGBW 4-in-1 LEDs. It offers a variable beam ranging from 7º-42º that can be used to project a wide beautiful even wash, ideal for large stages such as the one used in this concert.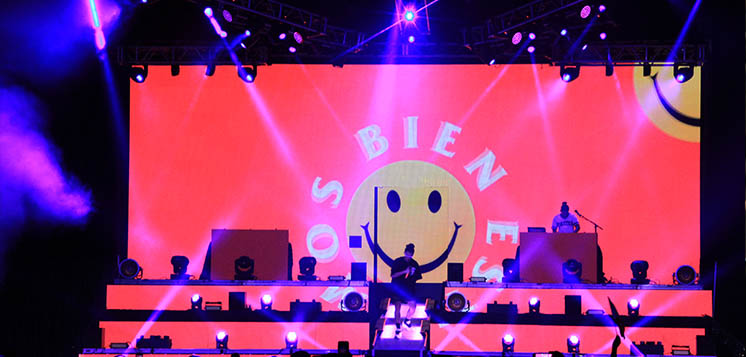 The compact but powerful XLED 336 was used alongside the rest of these units to create a dramatic visual impact. Rigged above and on the stage, it was used to create various colour combinations. The PR Lighting units came together to design an eye-dazzling display throughout the concert.
The ravishing light show was further enhanced by a number of MEGA-Lite's own brand products, including a Hazer ,and MEGA VIEW high-resolution LED video wallson the left and right side of the stage to display content.
As well as PR Lighting and MEGA-Lite themselves, the dynamic lightshow also proved a success for LDGS Lighting (the production company who produced the Bad Bunny shows outsid