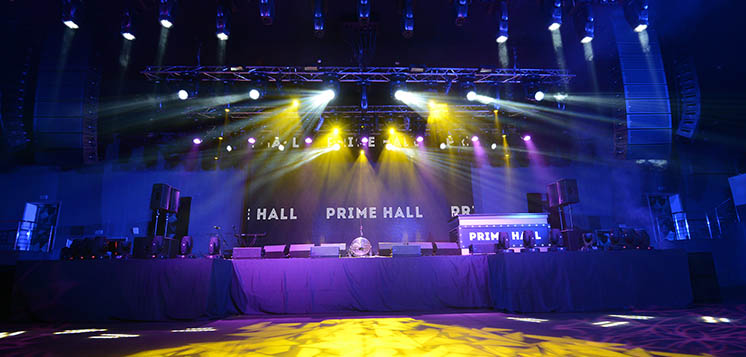 Prime Hall is a new 2,000-seat, multi tiered concert hall located inside Zamok, the biggest shopping mall in Minsk.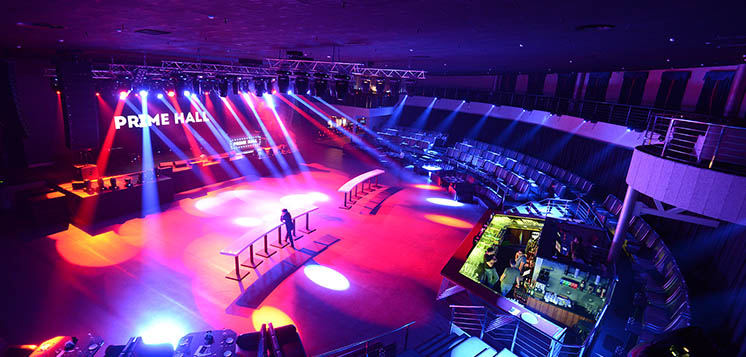 In the three months since it opened in the Belarus capitalit has quickly become the city's leading concert venue — thanks in part to its120kW of dynamic lighting, and the large number of premium discharge and LED fixtures taken from the PR Lighting catalogue.
In total over 130 pieces have been installed, largely drawn fromthe manufacturer's popular XS 1200 portfolio. The complete inventory comprises 34 XS 1200 Spot, 13 XS 1200 Wash,20 XS 1200 Beam and six XL1200 Framing spots. Also specified were 12 of PR Lighting's XLED 3108 Zoom and 28 of the hugely popular XR 300 Beam, and finally 18 of the economical Solo 575P Spot (575W discharge) fixtures provide furtherbeam movement options.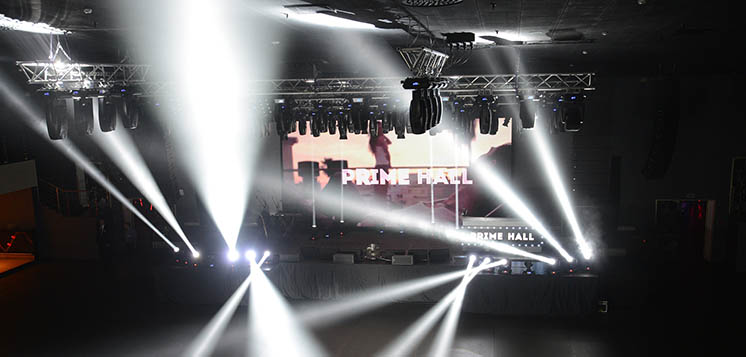 The XS 1200 family was designed for versatility, with the beam from its 1200W short arc discharge lamp optimised by a superior optical path. This is beautifully complemented by the XLED 3108 Zoom — one of the brightest moving heads, containing 108 high power 3W LEDs (offering RGBWA, flicker-freecolour mixing and a smooth dimming curve). Another hugely popular fixture sinceits launch, the compact, intense and fully featured XR 300 Beam outputs concentrated parallel beams from a Philips MSD Platinum 15R lamp.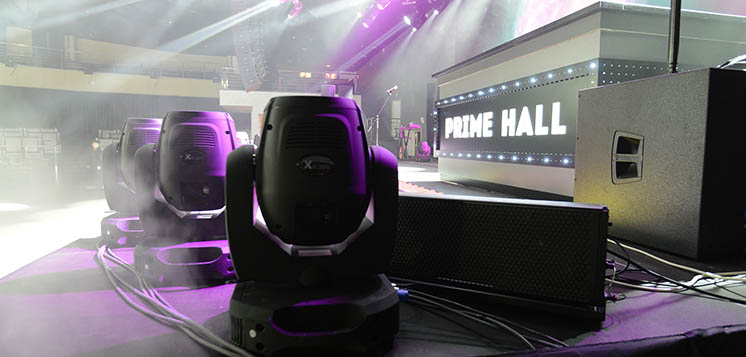 The flexibility offered by PR Lighting's fixtures had been one of the key requirements for the stage set-up, since Prime Hall has been designed as anurban space capable of hosting a wide range of events of any scale and complexity. This includes pop/rock, indy and electro DJ concerts by night to business and corporate presentations, seminars, conferences and fashion shows by day. The technical infrastructure also boasts first class multimedia and presentation equipment, within an acoustically excellent building.
Prime Hall dominates the already remarkable Zamok building, the unusual architecture of which combines the images of modern times and the middle ages. When completed, the shopping mall will incorporate a full package of leisure facilities.